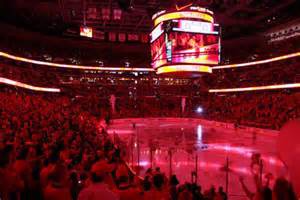 Hi Friends,
I have missed you.  It has been a month since Duke beat Wisconsin for the NCAA hoops championship.  I never blogged about that game and all I can remember now is that the Badgers choked as Duke became Duke.  Sadly for Wisconsin, after that huge upset of Kentucky, they could not repeat the heroics in the championship game.  I felt mostly for Bo Ryan, who may never get to another national final game.  Frank Kaminskys don't come along every season.  On the other hand, Duke won and sent their One and Dones off to the NBA Draft.  Jahlil Okafor, Justise Winslow and Tyus Jones, Bye Bye.  Grayson Allen will be back and he was the player who may have been most responsible for the victory.
Since then, Washington D.C. and its sports fans have enjoyed a pro sports resurgence of sorts, with its Wizards and Capitals both in the second round of the NBA and NHL playoffs, respectively.  The Wizards swept the Toronto Raptors in the first series, and after last night's loss, playing without its floor general, John Wall, are now tied 1-1 with the Atlanta Hawks.  Lottery pick, former Georgetown Hoya Otto Porter is showing his stuff in this post-season, his second in the league.  Because of his injury last season, this is very much like a rookie season and Hoya fans can now recognize the player they came to love as a Hoya.  He is doing it all, scoring with great accuracy, rebounding, assists and steals, loading the stat columns and playing selflessly, perhaps appropriate at this time.
The Capitals beat the Islanders in a hard fought, exciting series and have now moved onto the "other" New York team, the Rangers, leading 2-1 going into tonight's game, which I will attend and Rock the Red with the greatest hockey fans in the league!  With a chance to go up 3-1 tonight at home, Ted Leonsis cannot possibly be tired from all the travel.  It must be exhilarating!
Last week I attended the Georgetown Hoyas end of season banquet.  It was the first post-season banquet I had attended since the Final Four season of 2007 and couldn't be happier to have chosen this one.  While the team was no doubt disappointed that it didn't advance to the Sweet 16 (a #4 seed that it was), clearly these guys are a tight group and I loved speaking with most of the players that evening.  I bid farewell to the seniors, Aaron, Jabril, Tyler and Mikael, while telling everyone else how much I look forward to next season.  DSR seemed very comfortable and happy with his decision to return.  Clearly these young men act like brothers and the speeches of all of the seniors that evening underscored the "family element" of the Hoya team, with JTIII and his staff at the helm.
Regarding the Hoyas, there is a rumor out there about LJ Peak, rising sophomore, and it was first reported on Rivals.com:  "May 5, 2015 – Rumors have abounded rising sophomore guard/forward [db]L.J. Peak[/db] is facing something big in his life. Resultantly, his tenure on The Hilltop has been questioned going forward. "
I have heard some specifics but until it is official, will not report here.
Be back in the morning, after the Caps take a 3-1 lead over the Rangers!
LPP