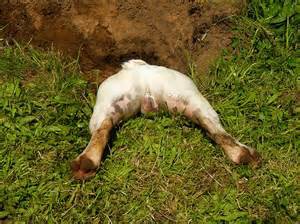 Digging a hole.  We've all heard the expression.  The Georgetown Hoyas at 13-10 have a tough remaining Big East schedule ahead, starting at the Prudential Center tonight in Newark, NJ, the home court of the Seton Hall Pirates (16-6,  6-4 in conference, tied for 3rd place with Hoyas and Providence Friars), with little to no room for error if they seek a post-season berth.  At this point I do not mean a post-season NCAA tournament berth, but ANY post-season berth, i.e., NIT.
Having started the season losing to what used to be referred to as "cupcakes" Radford, UNC-Asheville and Monmouth (apparently not a cupcake this season, 19-5, 1st in MAAC) and losing to perennial contenders such as Duke and Maryland in close games, the Hoyas dug themselves a hole–a rather large hole.  This all preceded the start of the Big East Conference schedule, where they would face teams that would be ranked such as Villanova, Xavier and Providence (all currently ranked, AP Top 11, 3, 6 and 11) and Butler (formerly ranked in the Top 25 and still hanging around the rankings).  Against these 4 conference foes, the Hoyas now hold a 1-3 record, and have yet to play each team again.
A few weeks ago as the Hoyas prepared for the Xavier Game, this blogger proposed 3 possible scenarios for the Hoyas.  At that time there were 15 games remaining, including  against current Top 25 teams Villanova (then #6 now #3), Xavier (then #7, now #6), Providence (then #13, now #11) and Butler (then #23, now out of Top 25).  Since then the Hoyas have beaten Xavier in Cincinnati, the Hoyas' best win of the season to date and winless St. John's at the Garden, and have dropped contests at UConn and to Providence at home and Butler on the road.  The Hoyas pulled out a victory at home against Creighton in the final two minutes, with a collective fight and will to win fans have not seen much of this season and hope to see more of down the stretch.
The Hoyas' remaining games include tonight's game against the surging Seton Hall Pirates, Monday's home contest (2/8) against the Johnnies, still winless in the Big East, road games at Marquette (who will look to avenge an early season loss at Verizon Center), as well as rematches with Xavier, Providence,  Villanova, Butler and Creighton.  This without a doubt is one of the toughest schedules in the nation, assuming that the ranking experts and bracketologists are accurate in their assessment of comparing apples to oranges and kiwis to mangoes all season long before the tournament starts.
That "worst case scenario" posed a few weeks ago assumed a few Hoya home victories and at the same time feared that slipping off course could result in a losing record or at best a .500 record in conference.  Unfortunately for the team and their faithful, the Hoyas have reached the point where despite victories over Syracuse, Wisconsin and Xavier, those early losses to the low-hanging fruit may haunt them as the conference season concludes.
The Hoyas continue to struggle to win close games (except for the Creighton comeback), and despite what appears to be a deep bench, fail to use it to their advantage.  There is not a singular problem but rather several themes that have defined this season as February Make or Break Time is upon us:  1.  Slow starts, failures to build large leads or to maintain leads;  2.  Reliance on the 3 ball for a team that is ranked 147th in the nation in three-point shooting;  3.  Turnovers continue to haunt the Hoyas and they often "best" their opponent in this category each game;  4. A diminishing or at least defense that can't seem to make many stops, and which can't be relied to make stops when they count; and  5.  Add to that some untimely injuries (Paul White), a sophomore slump (Isaac Copeland) and generally a young team made up primarily of sophomores and freshmen, and we see the Hoyas struggling down the stretch with little to no room for error.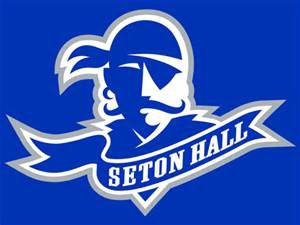 Four and two in their last 6 games, the Pirates have beaten Providence, Creighton and Marquette by convincing margins and lost to Villanova by 1, 72-71, at home.  Led by sophomore guard Isaiah Whitehead, averaging 16 points per game, four Pirates average double figures (Whitehead, sophomore guard Kadeen Carrington, sophomore forward Desi Rodrigez and sophomore forward Angel Delgado).  This won't be easy, folks.  The teams meet again at the Verizon Center on Wednesday February 17th in another one of those highly coveted 9 pm starts.
So tonight the Hoyas roll into Newark, with the ability to turn it around.  They are facing a formidable foe who as of today are projected to be NCAA-tournament bound according to the leading NCAA bracketologist, ESPN's Jo Lunardi.  The Hoyas, on the other hand, are projected to be among the "Last Four Out". (Honestly, that is surprising to me and cuts the Hoyas a lot of slack at 13-10.) With a win at Seton Hall the Hoyas then have a chance to return home to face the Big East winless Johnnies and turn a 13-10 season on the brink to a hopeful 15-10 season.  Whether that will happen is anyone's guess, but JT3 and the team on the floor are the only ones with control over the team's fate.
Win or lose, I suggest a stop after the game at one of New Jersey's hidden treasures, the Ironbound section of Newark, just a few blocks from the Pru Center for the best Portuguese food on the East Coast and some fine beverages.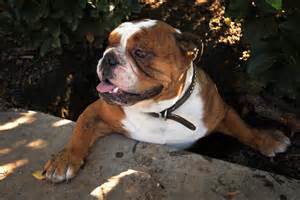 Dig out, Jack, dig out!