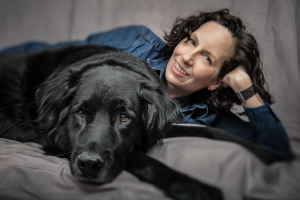 Personal Note:  This blog is dedicated to my late, exceptional high school English teacher, Donald Roberts.  Mr. Roberts was a legendary and inspirational teacher in Princeton, New Jersey, and I never had the opportunity to thank him–later–for his encouragement and support in that critical time of life, high school.   
Laura is a legal and business executive with more than 20 years of experience, which includes private and public company, major law firm experience and most recently, work as an entrepreneur building start-up businesses in sports and other industries. In May 2012 she received a masters degree in Sports Industry Management from Georgetown University with a focus in business, management and operations.  She has negotiated complex transactions and managed wide-ranging litigation, with particular expertise in global media, entertainment, sports and intellectual property matters.
Born and raised in Trenton, New Jersey, Laura is an avid fan and athlete, and her early favorite professional teams included the New York Mets and Knicks. She added the Hoyas to the mix when she attended Georgetown University, where she walked on to the Varsity basketball team as a freshman and played three years of Varsity lacrosse and served as captain and was co-MVP in her senior season. She is also a fan of reams of the Rutgers University Scarlet Knights, where she received her J.D..  Today she roots for D.C. area professional sports teams including the Washington Nationals, the Wizards, the Capitals, D.C. United and the Mystics, and follows all former Hoya and Scarlet Knight athletes in the professional ranks with great interest.
Laura's early professional experience included a student internship with the former New Jersey federal court judge, H. Lee Sarokin, then U.S.D.J., a post-graduation clerkship with former Justice Gary Stein of the New Jersey Supreme Court and several years of private law practice in New York City and New Jersey.  From 1999-2011 she served as of vice president, legal affairs, overseeing global litigation at the global media company, Discovery Communications, Inc.  A 2012 graduate of the Georgetown Sports Industry Management (SIM) program, Laura received the Outstanding Student Award at graduation.  She was inducted into the Princeton Day School's Athletic Hall of Fame in 1999.
Since January 2013 Laura has been a member of SmithDehn LLP, the global media, entertainment, and sports law firm, and since January 2014 has served as an adjunct professor in the Georgetown SIM masters program, lecturing in the Capstone course and advising Capstone students.  She is writing her first book on sports and is building sports-related and other businesses.
Prominent Play Consulting Services:  Laura is available to assist professionals and entrepreneurs with projects and pitches in the for profit and non-profit sectors.  In addition to teaching in the Georgetown program, she advises clients including broadcasters, producers and media talent as well as former and current professional athletes on a variety of legal and business matters.
As a student in the Georgetown SIM program, Laura tackled issues, individually and with project teams including:
Relocation of Professional Sports Teams, Economic and Psychic Impact and Best Practice Recommendations (CAPSTONE);
Ethical Implications of Fighting and Violence in NHL and Recommendations; 
USA TODAY HighSchoolSports.net Re-launch: Every Team Matters!;
Analysis of "Pepsi Refresh" Project (In 2009, Pepsi decided to forego its traditional Super Bowl advertising campaign in the amount of $20 million for 2010 and replace it with a cause marketing campaign, the Pepsi Refresh Project); 
NBA, Cleveland Cavaliers, and Brazil/CSR: League, Team and Global Approach to NBA Lockout (2011);
Diversity Debate: Media Coverage of Women's Sports;
Legg Mason Tennis Classic Marketing Plan;
Brand Audit – Nike and the United States Olympic Committee;

Washington Capitals: Evaluation and Recommendations of Guest Services & Ticket Operations;
2014 DAVIS CUP FINAL RFP: Miami-Dade Sports Commission Request for Proposal;
CASE STATEMENT: Argument for NFLPA in case of National Football League Management Council and National Football League Players Ass'n, 309 NLRB 78 (1992); 
Under Armour: Pitch for Performance Apparel for the Extreme Athlete; and
Argument for NFL Team Relocation: Jacksonville Jaguars Franchise to Las Vegas.